Smart Retail applies 3 elements: an RFID tag, RFID reader, and an antenna.
The RFID tag upon scanned will update the inventory within the store. A security gantry can be placed at retail stores to detect when an item with an active RFID tag leaves the store.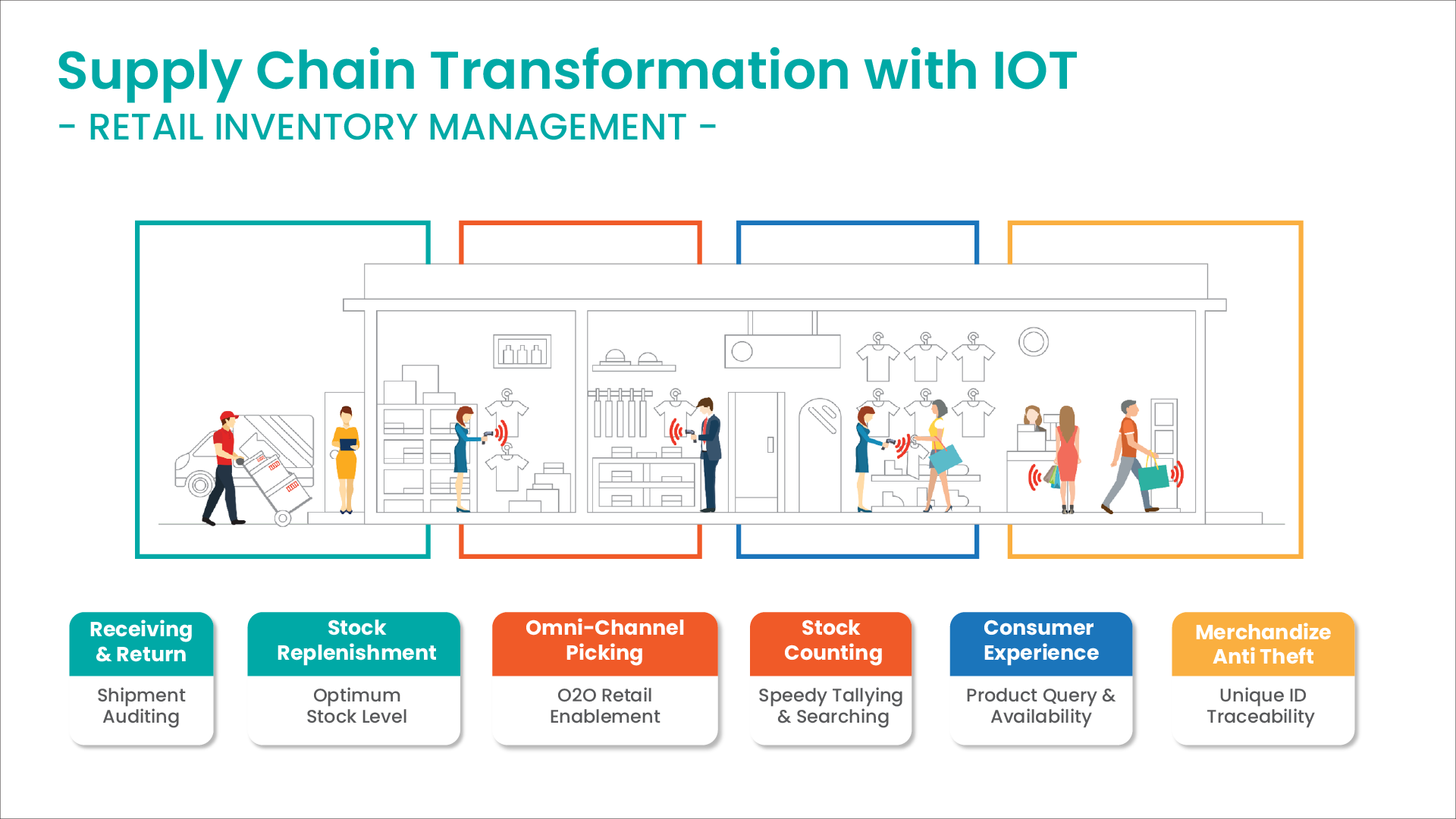 Automatic inventory management
Reduces errors and costs involved
Maintains optimal stock level in the store
Prevents occurrence of thefts
Information such as shelf life and period of items in the store can be tracked
Interactive Retail Marketing which helps understand customer behaviour
The implementation of Smart Warehouse technology involves the usage of a variety of technology such as RFID tags, BLE beacons and gateways. This allows the business to track a variety of useful information such as location, humidity and temperature.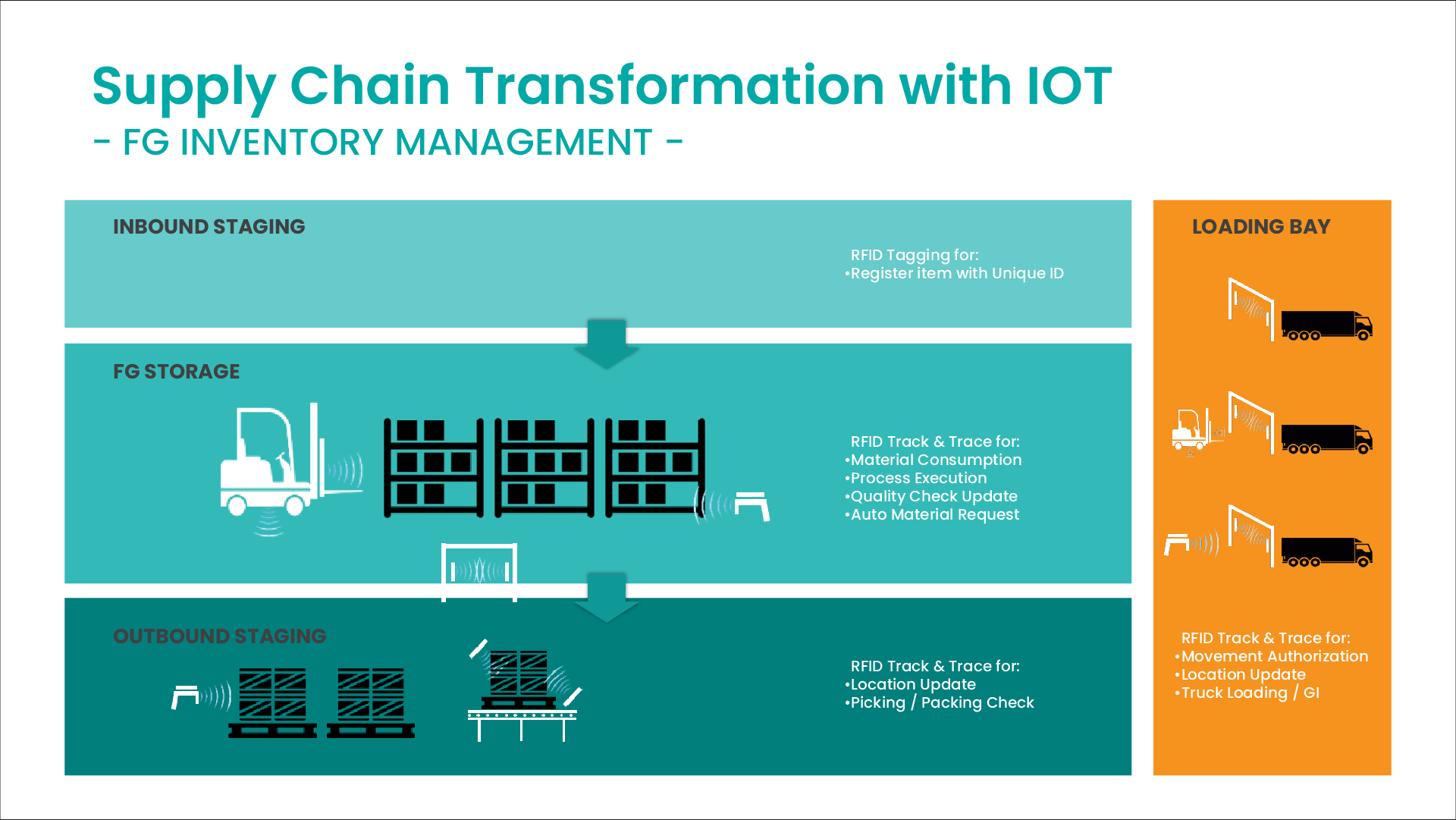 Benefits of Smart Warehouse
Real-time exact tracking of all stocks, assets, handheld devices and employees
Condition Monitoring of motorized assets for preventive maintenance
Improve positioning of employees and stock for more efficient workflow
Reduce costs for keeping inventory of stocks
Speed up inventory processing
Eliminating errors in inventory handling
RFID and positioning system technologies allows businesses to have full visibility of the supply chain by using RFID and GPS to track where each item in the inventory is located. By implementing the integration of the two technologies, we can provide a solution whereby the journey of items can be seamlessly tracked and traced.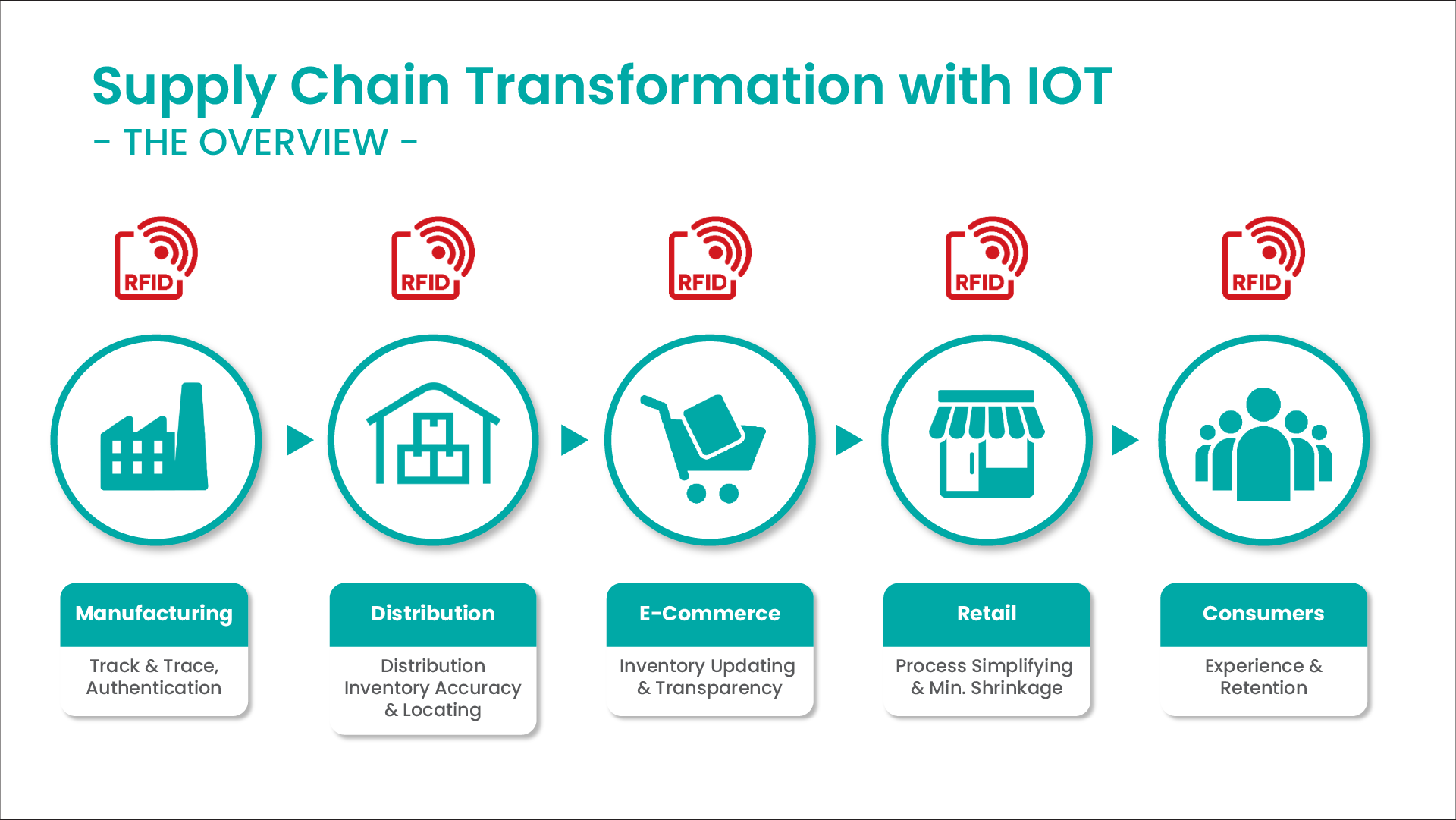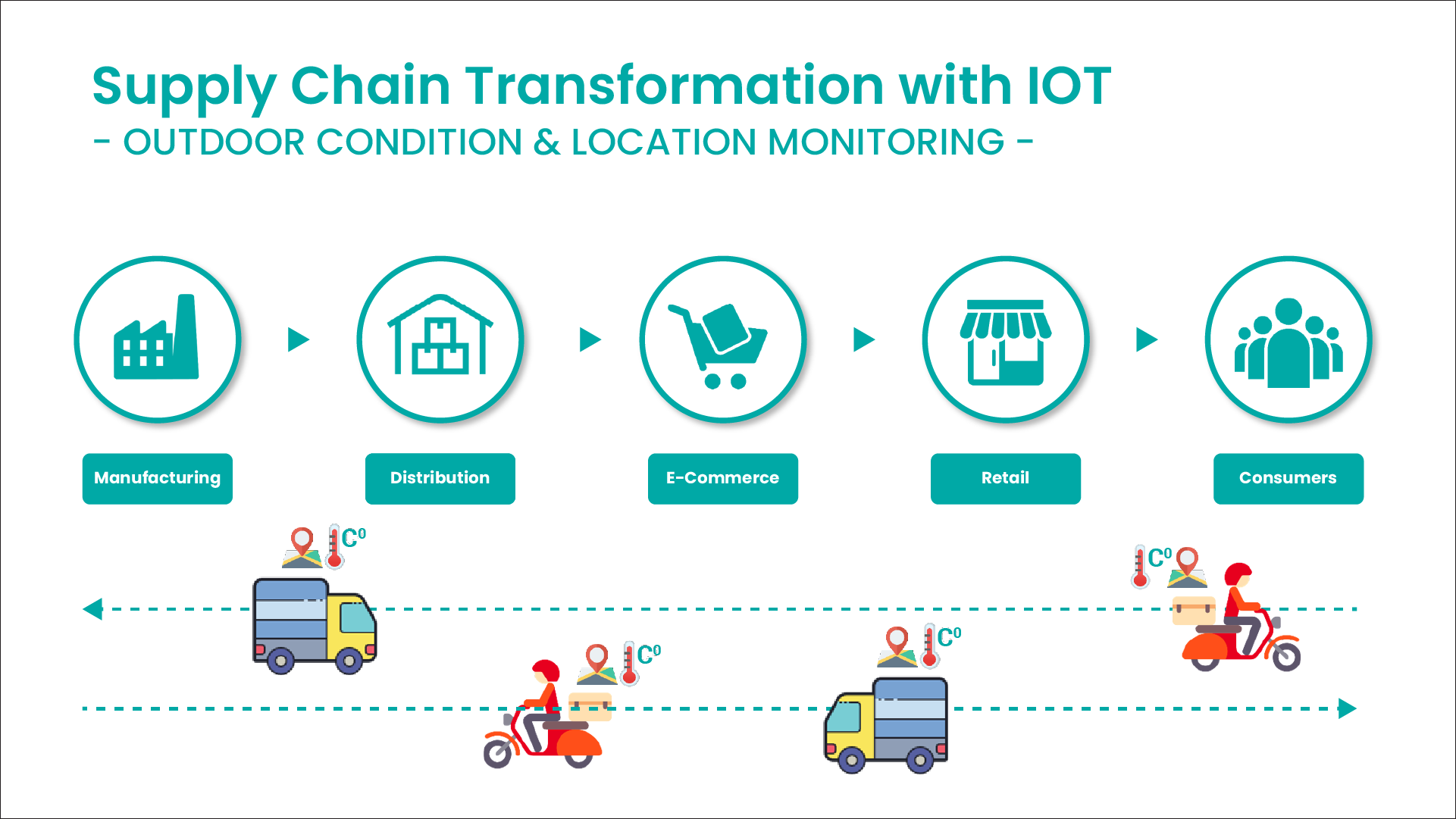 RFID Supply Chain Track & Trace Benefits
Accurate pinpointing of items or cargo that is being repositioned
Drastically reduce risk of items being lost
Saves cost of hiring staff to track items
Simple tracking of cargo journey
Provide real-time information on the delivery
Full visibility of returnable transportation items
Returnable Transport Item Management Systems with IOT (RTIMS-IOT)
Within a business, growth is limitless. Companies expand by increasing productivity, upsizing their warehouses and driving more traffic to increase transactions. All of these aspects can be more effective and efficient when each process is connected to smart devices. The general work-day problems Returnable Transport Management could cause the business some fallbacks without the help of technology. It could cause inaccurate RTI stock balance and location, lack of movement tracking, poor handling and accuracy, lack of a record on RTI's maintenance, low RTI activity recording. These aspects can cause the company to face unexpected shortages, wrong shipments, operational losses, inability to gauge usage and quality of RTI. These will lead to low production; and will cause the business to face significant losses.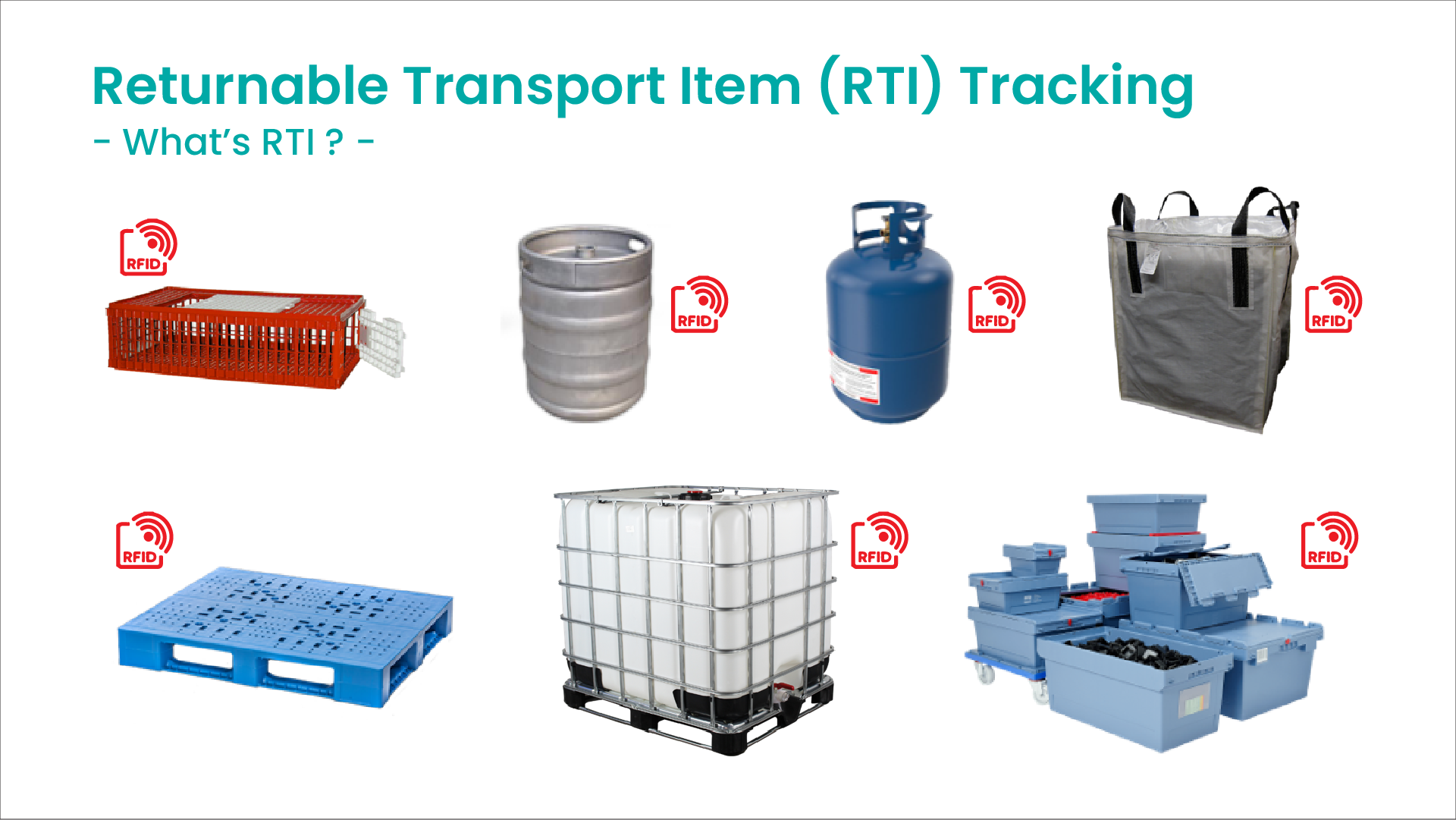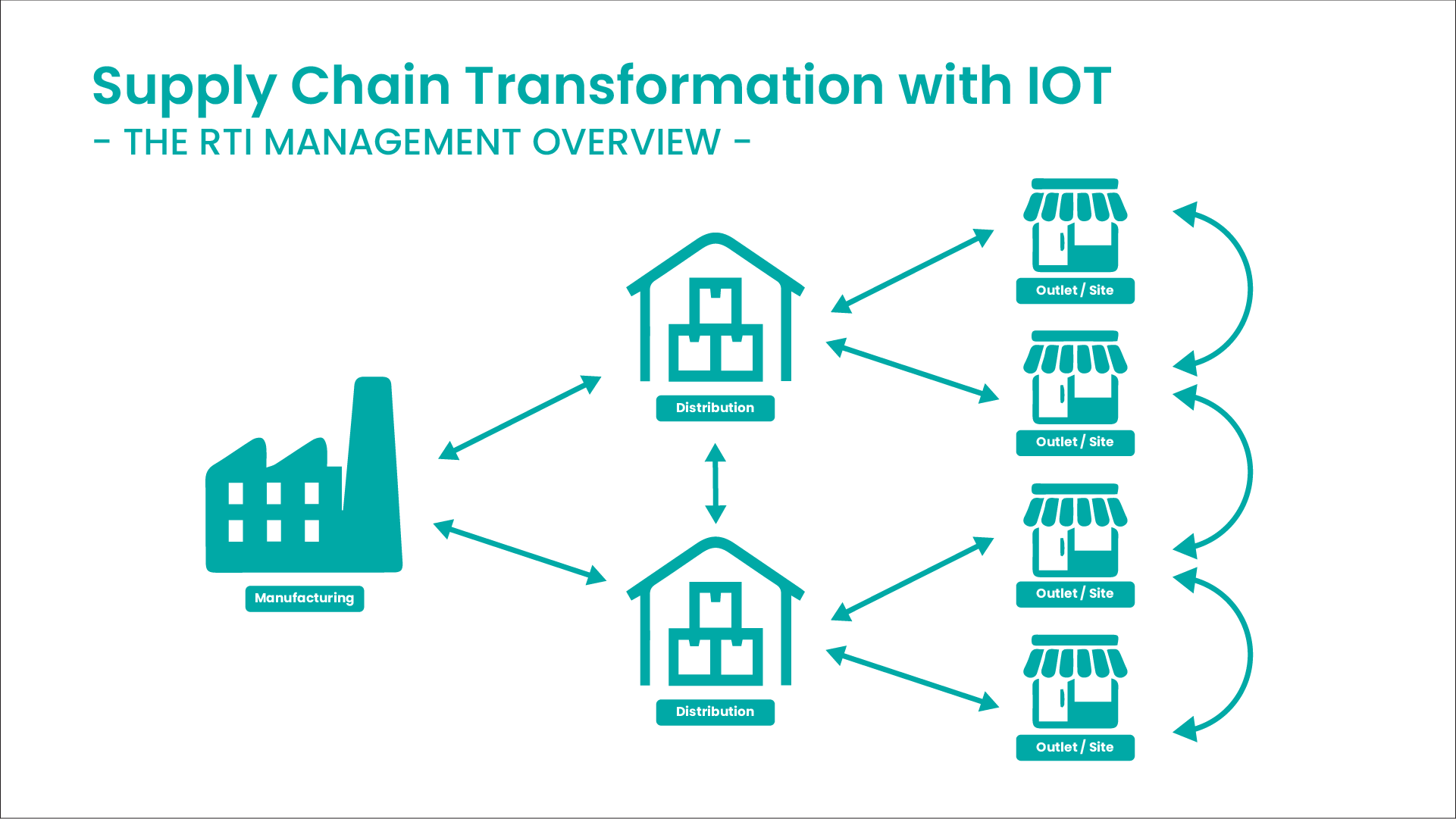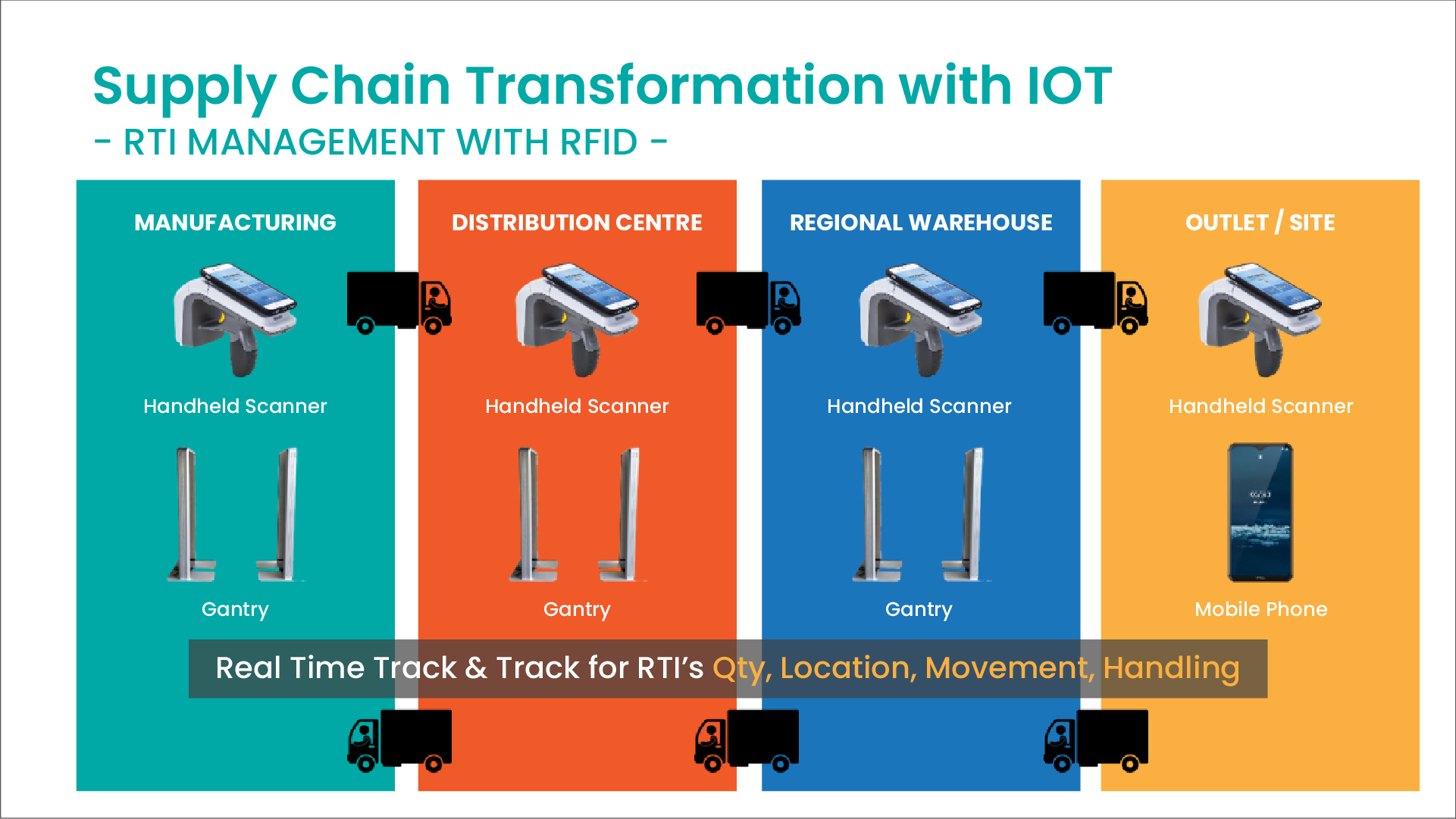 Manufacturing with Smart Factory Technology
Here at INCHZ, we incorporate Internet of Things (IoT) technology that include sensors and advanced analytics to transform the business process of companies to be more systematic and streamlined. Smart Factory Technology covers every aspect ranging from R&D, the supply chain to customer service.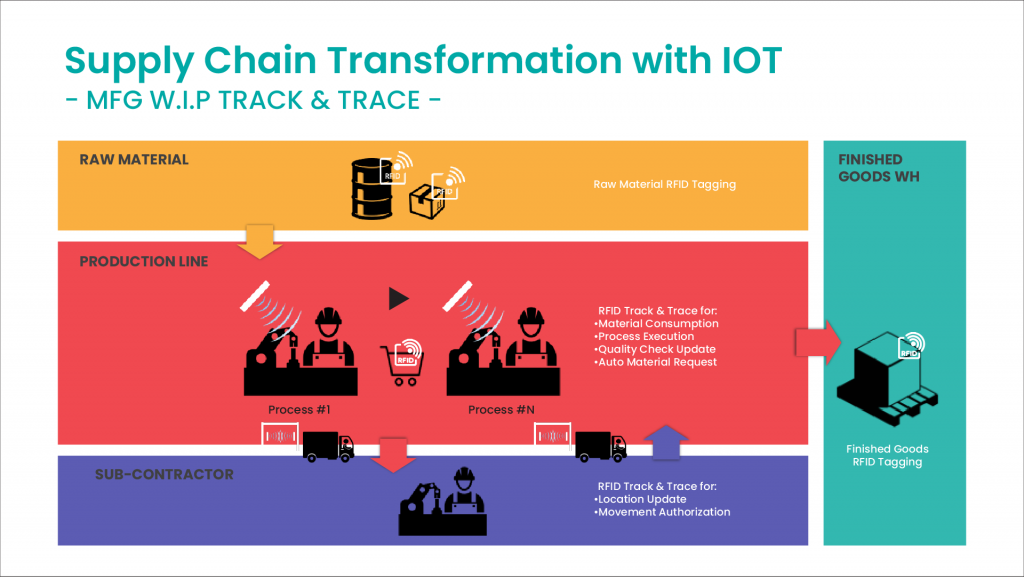 Increased efficiency in yield production
Condition Monitoring of motorized assets for preventive maintenance
Identification of events with high downtime
Provide rich information for enhanced decision making
Save cost by reducing occurrences of inefficient processes
Ensuring workplace safety and security