Transform Your Business with RFID
Radio Frequency Identification (RFID)
Radio Frequency Identification or RFID is a new generation of wireless tracking technology that utilizes the radio wave transmission in communicating between the reader and tags It creates unique IDs for items to increase object identification speed while using long read ranges and simultaneous reading. These are invaluable aspects for logistics, stock management, and movement tracking. The implementation of RFID within the audit stock count of businesses will enable high-speed penetrative scanning that increases efficiency, stock accuracy by 30%, and optimises stock levels while reducing human resources by 50%.
The general advantages of RFID are:
✓ Unique ID
✓ Very fast object identification
✓ Long read range
✓ Multiple tags simultaneous reading
✓ Non line-of-sight reading
✓ Rewritable tag information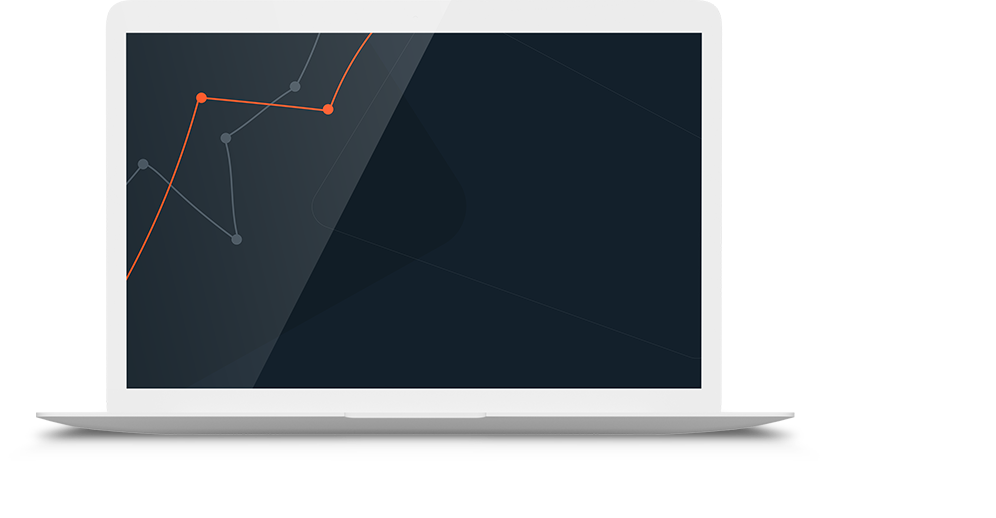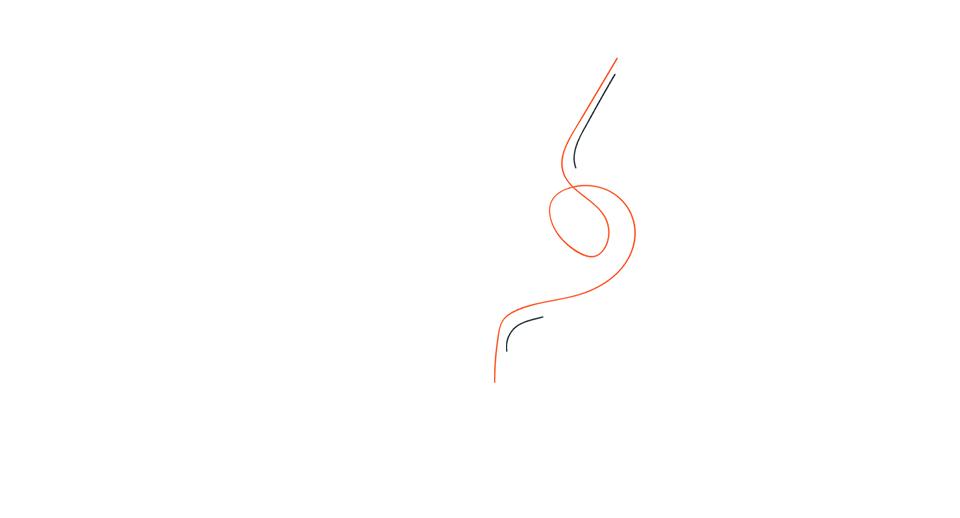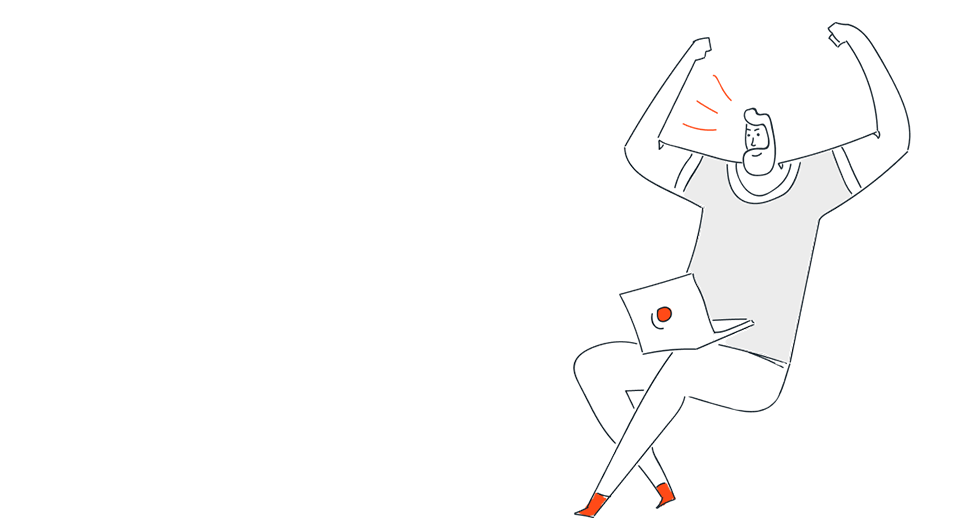 Zebra (Advanced RFID Specialist)
Bring efficiency and accuracy to inventory management, order fulfillment, cross-docking and more with the MC3390R Integrated Long-Range UHF RFID Handheld. Superior RFID read range and best-in-class receiver sensitivity for greater read accuracy, and an extra long-range barcode scanning option.
Transportation
Manufacturing
Warehouse Management
Cross Docking
Item Locating
Inventory/Cycle Counting
Automatic Replenishment
Receiving/Shrink Control
WIP/Inventory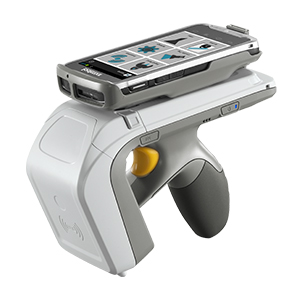 Flexibility For Your Enterprise Needs.
Easily add high-performance next generation RFID reading and 1D/2D barcode scanning to the mobile devices of today and tomorrow.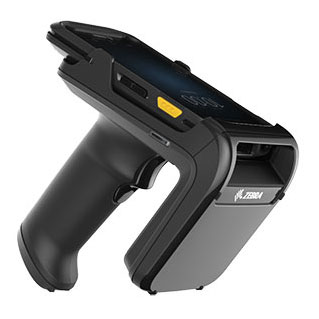 The RFD2000 UHF RFID sled is a compact, lightweight device that easily adds UHF RFID tag reading, writing and locationing capability to the Zebra TC20 touch mobile computer.
Picking
Put-Away
Item Location
Inventory Management
Cycle Counting
Price Check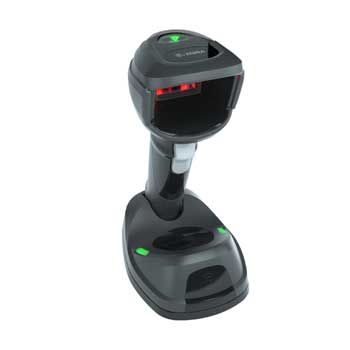 DS9900 Series Corded Hybrid Imager for Retail
Bring RFID To Your Point Of Sale
If you are already benefitting from RFID in your supply chain, the DS9900 Series with RFID closes the RFID loop by capturing RFID-tagged merchandise at the POS, as well as commissioning RFID tags on returned goods and new items for faster processing. Complimentary RFID data conversion software lets you read RFID tags without modifying your existing POS application.
Checkout Scanning
Mobile Payments, Coupons and Loyalty
Age Verification
Checkpoint Electronic Article Surveillance (EAS)
RFID (POS, Commissioning Tags)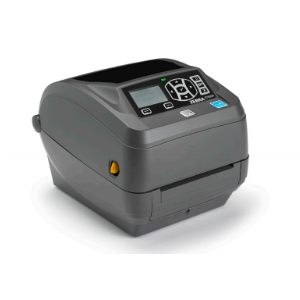 Small Shell Packed With Features
Bring UHF RFID printing to your desktop. This small, easy-to-use printer delivers advanced features in a compact footprint for convenient, simple operation.
Retail
Healthcare
Transportation
Medium Volume Applications
Item Level Exception Tagging
In-Store Tagging of Returned Goods
Specimen Tracking
RFID Wristbands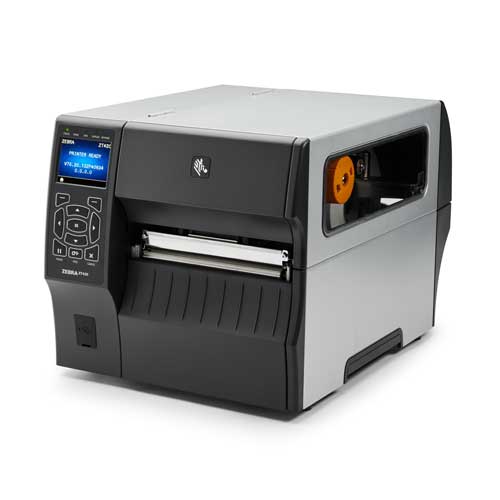 ZT400 Series RFID Printers
Rich In Features And Connectivity
The ZT400 Series RFID printer/encoders offer advanced features for reliable printing and encoding, even in tough environments. Gain a competitive edge with greater tracking abilities, deeper visibility and enterprise insights.
Retail
Healthcare
Manufacturing
Transportation
Warehouse Management
Distribution
Shipping & Receiving
Work-in-Progress Tracking
Document and Patient Records Management
Back-of-Store Operations
Compliance Labelling
Product ID/Serial Numbers
Security Tagging
Specimen/Laboratory/Pharmacy Labelling
Cross Docking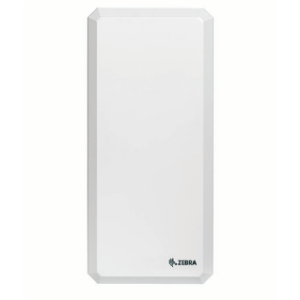 The robust AN440 RFID antenna delivers the high-performance, capacity and range you need to track dense product traffic quickly and accurately, even in large application areas.
Warehouse Management
Manufacturing
Field Mobility
Ceilings and Walls to Create Superior Read Zones around Shelves
Doorways and Chokepoints
Portals, Outdoor Gates and Conveyors
RF-Challenging Environments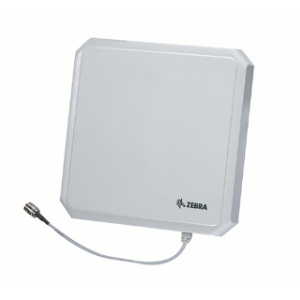 This single-port antenna offers maximum performance and is designed for use worldwide.
Warehouse Management
Manufacturing
Field Mobility
Transportation
Ceilings and Walls to Create Superior Read Zones around Shelves
Doorways and Chokepoints
Portals, Outdoor Gates and Conveyors
RF-Challenging Environments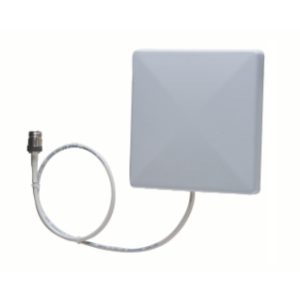 The AN710 compact RFID antenna is designed for carpeted and customer-facing environments.
Retail
Hospitality
Warehouse Management
Below Counter
Ceilings and Walls to Create Superior Read Zones around Shelves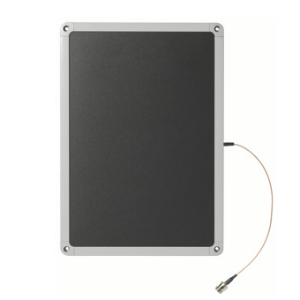 AN620 Slimline RFID Antenna
The AN620 is a larger slim line, ultra-low profile antenna that is suitable for use in indoor environments.
Retail
Warehouse Management
Manufacturing
POS or Endcap Displays
Below Counter or Above Counter RFID Pad
Ceilings and Walls to Create Superior Read Zones around Shelves
Indoor Manufacturing Environment
HID® (Rain RFID Hard Tags)
Global - Tamper Evident RFID Tags
In-Line Ultra UHF Metal Tag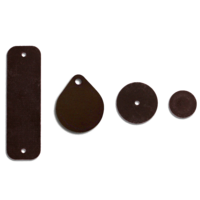 HID Global Epoxy Tag RFID transponders are constructed for optimal performance under harsh conditions. They are resistant to fuels, mineral oils, petroleum and salt mist. They repel moisture – even in high temperature, high pressure washes.
Each micro thin Epoxy Tag device has a smooth surface, which may be imprinted with customized visual codes or artwork. The Epoxy Tag Keyfob features a unique chip that optimizes NFC program security, utility, and ease-of-implementation when deployed with HID Trusted Tag® Services, a cloud-based authentication platform that adds a non-replicable identity to each interaction.
Durable – resists moisture, oils, petroleum; tolerates mechanical vibration and shock
Thermally Stable – withstands exposure to temperatures from -40° F to 284° F (-40° to 140° C)
Surface Printable – enables tags scannable by both RFID and visual ID readers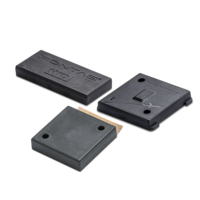 IronTag® UHF transponders enable Industrial RFID metal asset tracking for equipment and components that are subject to severe conditions.
Originally designed for tracking aircraft parts, IronTag devices tolerate the harsh conditions of manufacturing and processing as well as vehicle and equipment operation. They handle extreme hot or cold temperatures, are waterproof, and withstand exposure to fuels, oils, salt water and ultraviolet light. The tags are resistant to pressure, vibration and steady flame for short periods.
Extreme Durability – waterproof, and resistant to flame, chemicals, vibration, shock and temperature fluctuations.
Exceptional Size-to-Performance Ratio – reliable read-write when mounted on metal objects from up to 13 ft (4 m).
Advanced Technology – Resists a permanent temperature of up to 400h or 428°F (220°C) for 1h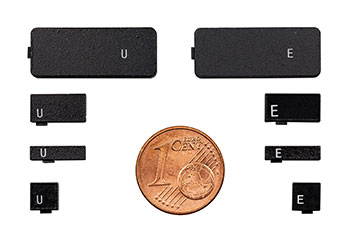 HID® Global's UHF Brick Tag
The UHF models have a ceramic enclosure and are specifically designed to track small metal assets such as work tools, weapons, surgical instruments and other small metal assets. They survive prolonged use in demanding industrial environments, endure exposure to aggressive chemicals and reliably withstand repeated autoclave sterilization processes.
All the UHF Brick Tag models use the Alien Technology Higgs-3 chip. The UHF Brick Tag transponders are available in four sizes:
10mm x 2.5mm x 2.5mm (Brick Tag 60)
5mm x 5mm x 3mm (Brick Tag 75), 10mm x 5mm x 3mm (Brick Tag 150)
10mm x 5mm x 3mm (Brick Tag 150)
23mm x 9mm x 3mm (Brick Tag 600)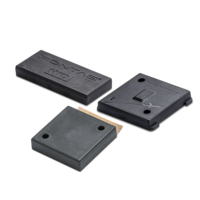 HID® Global - Tamper Evident RFID Tags
The new tamper evident Seal Tags are ideal to detect the integrity of highly sensitive equipment or storage. Tamper seals may be remotely detected through RFID, drastically reducing the inventory and integrity checks of large quantities of sealed items or assets.
Seal Tag edTamper is a passive contactless RAIN® UHF transponder. Visualizing the tag is not necessary to identify broken seals. The edTamper tags provide a digital notification if a sealed item has been compromised for instant notification during scanning of large quantities of items.
eTamper Coin is a passive contactless HF/NFC – V, transponder that stops working when the seal tag is broken or manipulated by permanently disabling the tag's functionality. This feature ensures proper authentication of goods and improves tracking performance. Additionally, the eTamper Coin is NFC Type 5, compliant for interaction with NFC mobile devices and industrial readers. If application requires increased security, HID Trusted Tag® Services combines eTamper Coin tags, and cloud-based authentication to uniquely add trust to web or mobile applications.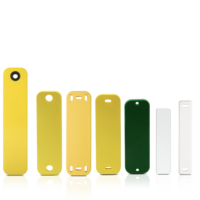 These tracking tags are compliant with HF/NFC or EPC global certified UHF Class 1 Gen 2 readers and modules, and broadband capable for worldwide operations.
The RFID tags are waterproof and the housing provides high resistance to aggressive liquids, delivering reliable performance and reading stability across fluctuating temperatures. Custom color options are available. Tags can be embossed with a logo or message for branding, or laser engraved for enhanced visual identification or barcode application.
Standard SlimFlex Tag attach snugly to round or irregular surfaces, such as cylindrical containers, plastic pipes, helmets or even trees. These tags conform to surface contours, and can be securely attached with cable ties, industrial adhesives, rivets or screws.
SlimFlex Laundry Tag withstands chemical exposure and high temperature. This small, flexible white strip can be discreetly sewn into the hem of clothing unnoticeable to users during everyday operations. SlimFlex Laundry tags enable automated sorting, inventory and accounting for commercial cleaners. For tracking of commercial linen, we recommend the HID LinTag™
SlimFlex Tag Washer has been designed with one reinforced hole to rivet it. This version is ideal whenever a SlimFlex tag shall be fixed with a single rivet to hang down from metal bars or be placed on a hook.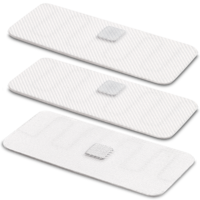 HID® LinTag™ Textile Tags
HID Global LinTag™ transponders apply securely and discreetly to textiles, enabling RAIN® UHF RFID tracking of high-volume, commercially laundered bed linens, towels and garments.
Encased in highly durable cotton-polyester fabric, LinTag units allow inconspicuous RFID tag placement into textiles. LinTag Heat-seal units attach effortlessly via heat-seal processes. Extensions on LinTag Stitch units allow them to be directly stitched onto or seamed into fabric without the need for an extra pouch or cover. LinTag Embed units can be sewn into a small hem or pocket to accommodate existing processes.
Healthcare organizations rely on LinTag transponders to survive repeated cleaning and sterilization processes for bed linens, gowns and surgical supplies. Faster, more accurate tracking with RFID provides hospitals with more reliable audit trails to manage infection control procedures. Healthcare organizations are also tagging linens and gowns to monitor usage and inventories, automate distribution, and reduce shrinkage and staffing needs.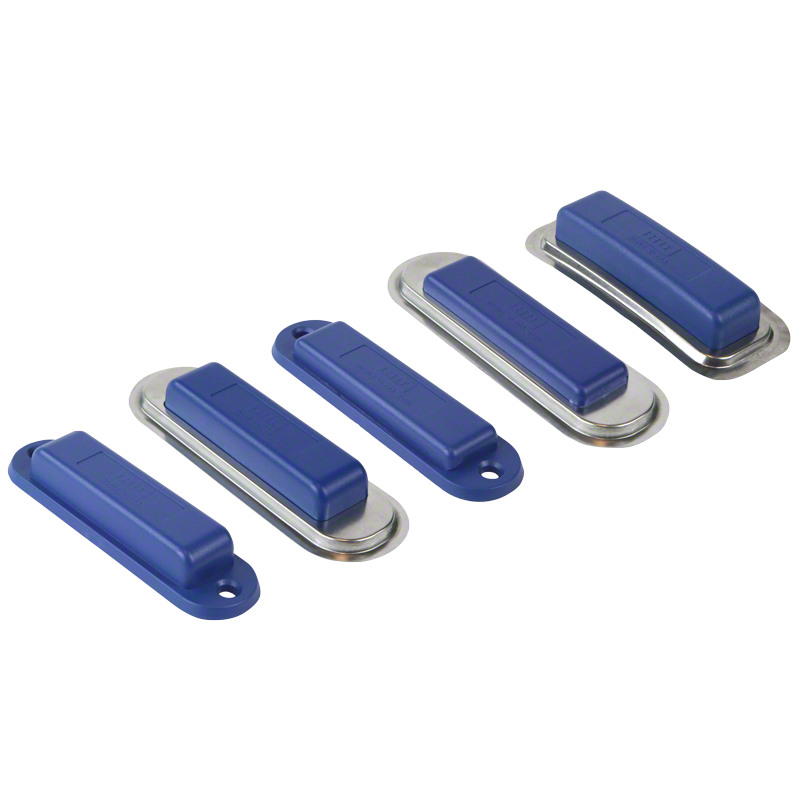 HID® In-Line Ultra UHF Metal Tag
The HID In-Line Ultra is a family of durable, long range, high performance, passive UHF RFID tags for outdoor asset management applications, especially those involving returnable assets and international movement.
Multiple mounting options (screw/bolt or weld)
Standard, slim or curve variants.
Rugged high impact housing
Global tag – meets EU, US & JPN specs.
Suitable for on-metal and off-metal attachment
Advantech Products (Industrial IoT, Smart Manufacturing, Smart Factory)
Advantech is your best partner to various market place solutions, integrating IOT with your business structure and needs.

A low-power wide-area network (LPWAN) is also known as a wireless telecommunication wide area network. Advantech integrates LPWAN into your daily business structures and needs by allowing long-range communications; providing solutions to efficiency and productivity without worries.
Advantech LPWAN (Low-Power Wide-Area Network)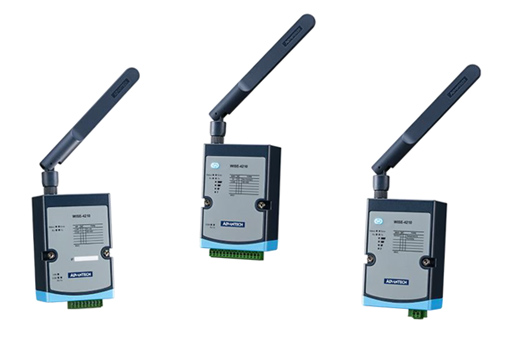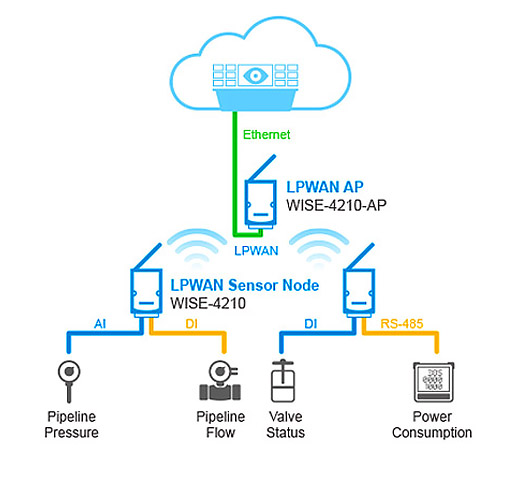 HID® In-Line Ultra UHF Metal Tag
Advantech LPWAN (Low-Power Wide-Area Network) wireless communication technology, using sub-1GHz band to provide better connection and eliminate network interference.
LPWAN Wireless to Ethernet AP
Organize a LPWAN network with up to 64 WISE-4210-S200 series nodes paired by star topology.
Supports MQTT and RESTful API IoT protocol for cloud integration as well as pre-integrating Azure IoT Hub for automatically pushing data to the cloud without requiring any gateway.
LPWAN Wireless Sensor Node
With a 3.6V AA Lithium battery, the sensor node can maintain communication at a distance of 5 km for up to 5 years, thereby eliminating the need to recharge or change batteries.